TEMPLE enjoys a fascinating tête-à-tête with Prof Paolo Catalfamo, Chairman of LifeStar Holdings PLC, to discuss unusual upbringings, his globe-trotting career buoyed by a hunger for new challenges, and the unique pleasures of doing business in Malta.
Worldly is a word that springs to mind when you're in the presence of Prof Paolo Catalfamo. Here is a man who has not only lived and worked in sundry corners of the globe—from his home country of Italy all across Europe, within various states in the US, and now in Malta—but whose appetite to try his hand at a wide range of pursuits seems to have been stoked from a very young age.
Catalfamo confesses to having something of an "unusual life". His father was born in the port city of Genoa where he became a ship captain before relocating to the northern Italian city of Milan, where a young Paolo and his sister were born and raised. Later, Catalfamo senior was to invest in a textile business in Mauritius, which gave the family ample opportunity to travel and explore the tropical Indian Ocean island with its famed powder soft beaches backdropped by lush forests and volcanic mountains.
As well as a love for travel and a knack for entrepreneurship, Paolo also inherited a passion for sport from his father. He started playing tennis at a young age and was encouraged to take up track running by an Italian world-record holder no less. The nudge proved successful; Paolo went on to be crowned the under-18s 800-metre champion in Italy.
When not on the track, Paolo was buried in his books studying ancient Latin and Greek at his local high school, which he believes equipped him with excellent problem-solving skills that proved advantageous when he read for a degree in economics at the prestigious Bocconi University of Milan. One of his professors was Italian economist Mario Monti who would later serve as the Prime Minister of Italy between 2011 and 2013.
"My youth was very disciplined. I studied and ran almost every day between the ages of 15 and 23. So it was kind of a military life," Paolo says with a chuckle, which perhaps goes some way in explaining why he hit pause on a promising career in academics to get out into the world and forge a path in business. Following a stint with a consulting company in Milan, an opportunity arose to relocate to America.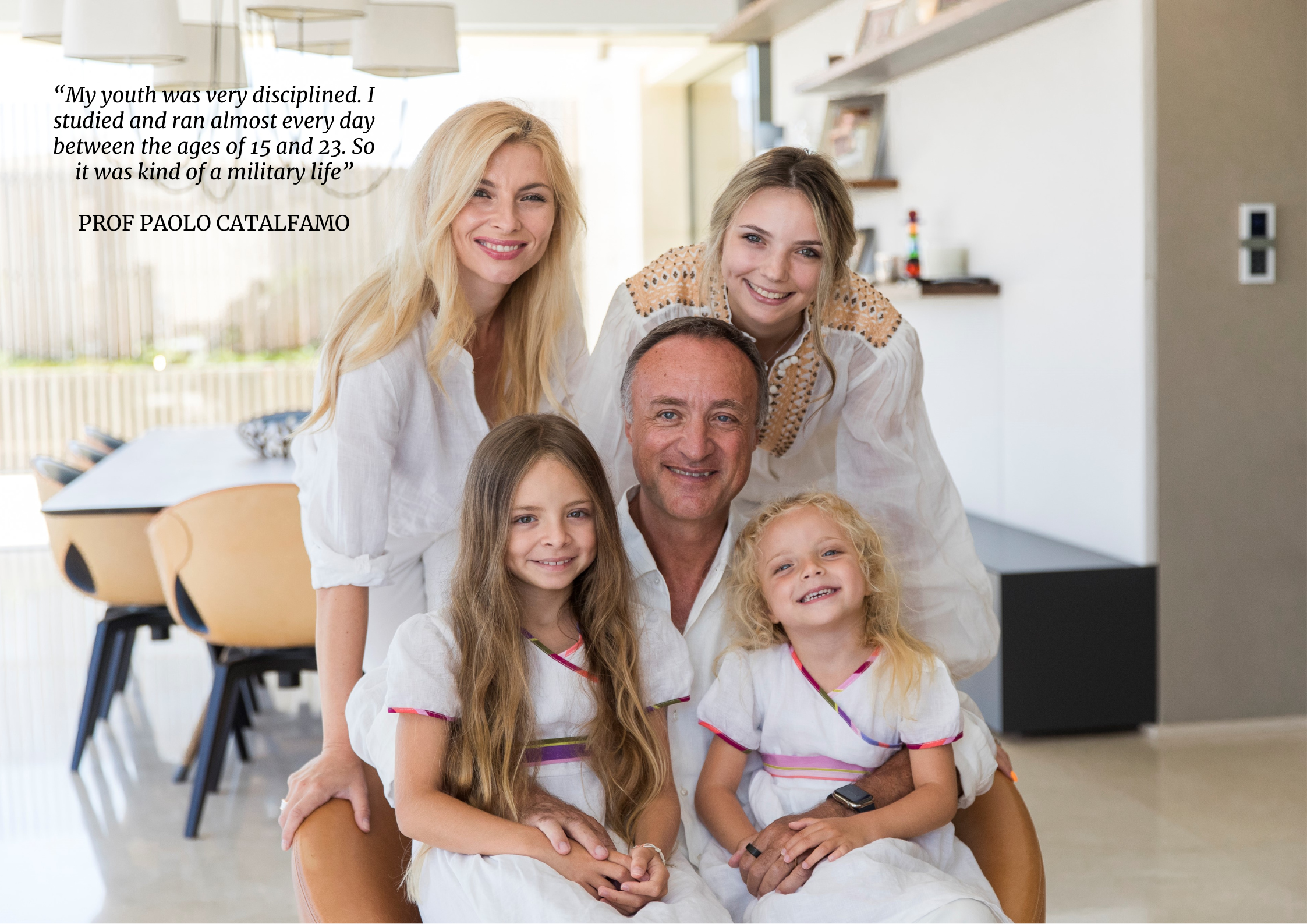 "At 25 years old, I found myself working in Palm Beach, Florida for a company that was specialised in financing cruise ships," he explains. "It was a fantastic experience that took me all across the US. This was in the early 90s, when the cruise business was booming. I eventually became a partner in the company, where I stayed until around 1994 when I was invited to work for investment management organisation Franklin Templeton."
Here again, Paolo's business acumen proved pivotal to the success of the organisation. He was entrusted to oversee Templeton's expansion into Europe, helping them set up offices in Italy, France, Spain, Portugal, and Malta. The ensuing years saw Paolo launch his own highly successful asset management and hedge fund company, before deciding to return to the world of academics taking on a post as professor in residence at the acclaimed Villanova School of Business in Philadelphia, where he started a class in bailout economy, the first of its kind in the States.
"It was a tremendously successful class and was even featured in the New York Times," he says with a note of genuine pride. "This was around the time of the 2007-2008 financial crisis, so it gave students the opportunity to analyse how the government was intervening to assist banks and financial institutions. It also gave me the opportunity to invite various finance and political friends I had made over the years to share their expertise with our students. So, we had the secretary of TARP, which was the agency that President Bush had put together to take over the banks, come speak. And then I got the guy from Barclays, who had signed off on the acquisition of Lehman Brothers assets, to guest lecture. I brought in many big players to share their unique insight and teach these promising minds."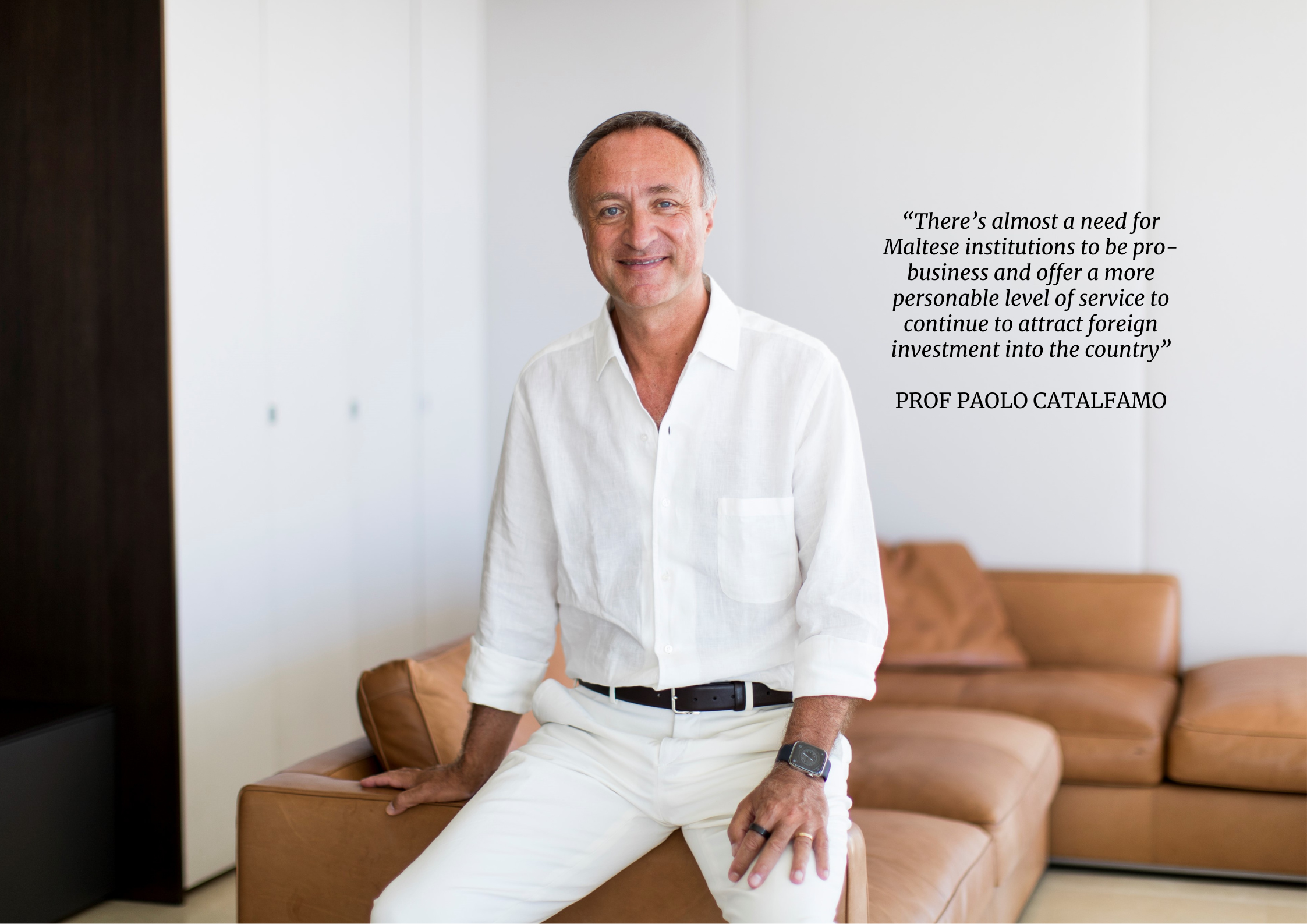 Never one to settle into one occupation for too long, Paolo found he was itching for yet another challenge just a few years later. But rather than head back into asset management, a sector he felt offered nothing new and exciting to him, he increasingly found himself drawn to the life insurance industry.
"I became fascinated by life insurance. At the time it was an industry very much dominated by big players but who had become kind of obsolete. There was a lot more to be done, so I started to look around for a small company to buy in Europe. It wasn't easy because most of the insurance companies are large. But then an opportunity arose to acquire a Mauritius-owned company based in Malta, which was heading towards bankruptcy. There were many problems with the business, but I also saw the opportunities, so we began negotiations."
The takeover of GlobalCapital happened quickly, in just a few short months in 2015. Since then, as Chairman, Paolo has worked tirelessly to transform the company into an agile and innovative player in the insurance market, ensuring the value of the group skyrocketed from €9m to its current estimation of €45m. The company rebranded as LifeStar in 2020 to reflect the organisation's increasing focus on the rapidly changing life and health insurance market.
Having worked in many highly regulated jurisdictions around the world, how has Paolo found the experience of doing in business in Malta?
"At the time when we acquired GlobalCapital, I was immensely impressed by the accessibility of the institutions here. Government, the financial institutions, and the regulators were very interested in understanding the needs of businesses. They were constantly looking towards competing countries to improve local systems and make Malta even more attractive to businesses. Even Government was ready to sit down and discuss any problems or challenges to see if there were any solutions, within the boundaries of the EU directives, that could be implemented," Paolo says, before going on to explain how since Malta's FATF greylisting in 2021 these levels of attention have somewhat fizzled out as regulators turned their attention to defending the case of Malta being a legitimate jurisdiction.
However, Paolo is hopeful that now Malta has officially been voted off the grey list in June of this year, regulators will once again invest their energy into getting Malta back on track as an attractive business hub.
"The truth is that no business is coming to Malta for the market, because it is too small. But there's a lot of other opportunities for businesses here, precisely because of the country's smallness. There's almost a need for Maltese institutions to be pro-business and offer a more personable level of service to continue to attract foreign investment into the country," he says before concluding on a cautiously optimistic note: "Now that Malta is in this post-greylisting environment, I am hopeful that the country will turn the page, bounce back, and instil the same good sentiment that attracted so many businesses here in the first place."
Photos by Jean-Marc Zerafa